12 Days of Christmas
At The Attic Window!
To celebrate the holiday season, The Attic Window Quilt Shoppe is bringing you the 12 Days of Christmas -- each day a different special just for you. Take advantage of one day's discount, a few discounts, or all twelve, the choice is yours. 
Click here for more information.
---
Thank you for helping us make stockings and pillow cases!
Find out more about CASA here and help these children have a good Christmas this year.
---
Punches out, computer tracking in!
We've upgraded our point of sale software and one of the features now available is an advantage for you. 
Starting on January 1, we'll be able to track your sales in our computer so that it will flag us when you're purchases reach the level for your next purchase discount. 
This means no more having to hang on to those punch cards, search around for them, lose them, combine them, start over!  As long as you give us your name when you make a purchase, we do all the work for you.  
As we move to the new system, we're not able to transfer existing credits from your current punch cards.  We will honor punch cards through December 31st.  If you have a full card, use it before the end of the year; if you have an almost full one, take advantage of one of our double punch days to fill it up, then use it before the end of the year!  
---
North Central Washington's
Quilt Shop Hop 2013 Winners!
Grand Prize: Warner Barteson – Oroville, WA
1st Prize: Joann Hardt – Marlin, WA
2nd Prize: Arline McDonald – Bend, OR
3rd Prize: Janet Hashberger – Wenatchee, WA
 Scavenger Hunt Game Prize: Debbie Anderson – Wenatchee, WA
---
---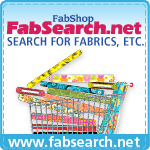 Sign up for Our Email Newsletter